Seed funding is critical to the success of your startup.
Make sure that your first financing is the right one!
This webinar will help you learn the differences between debt and equity financings and how to select the right seed funding option for your startup.
What You'll Learn about Debt vs. Equity:
Differences Between Debt and Equity Financing Structures:
Analyze the various debt and equity funding alternatives available to startups, including Common Stock, Series Seed, Series A Preferred Stock and Convertible Debt financings
Review the key terms to understand and negotiate with debt and equity financings
Analyze an Excel financing model to highlight how the various equity ownership and financing terms interact
Analyze the ownership dilution that you can expect under these funding alternatives
Valuable Takeaways:
Advance your understanding of startup finance, key capitalization concepts and key financing terms
Learn how to avoid common financing pitfalls and legal mistakes, including with respect to ownership dilution and securities laws
Review a detailed Excel financing model to help you plan your startup financing
Obtain knowledge and tools to help you manage your startup's fundraising process and negotiate better financing terms
Q&A – Ask Questions, Get Answers
We want you to achieve startup success, especially when it comes to raising money
Come with your questions, and we will provide practical guidance to point you in the right direction
Presented By: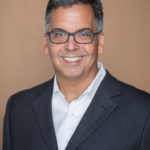 Attorney (Stanford JD/MBA)
Carlos works closely with startups and growing companies across a variety of technologies and industries, advising them on legal and business matters at early-stage startup, funding and sale.  As a startup attorney, he has seen many business plans, approaches and decisions, many done well and many done wrong.  Carlos takes a practical legal approach with his clients and is dedicated to making a tangible difference and positive impact on their businesses, knowing firsthand the challenges of not only launching a startup, but also managing a successful business and planning for the future.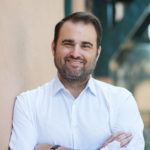 Attorney 
Matt is an experienced business lawyer and advisor focused on representing entrepreneurs, startups and established businesses. His practice consists of working with entrepreneurs from idea to exit, angel and venture capital financing transactions, mergers and acquisitions and acting as outside general counsel to startups and emerging growth companies.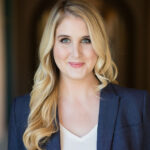 Attorney 
Jamie has extensive experience assisting clients with various business and corporate matters, from business formation and corporate governance, angel and venture financings, mergers and acquisitions to strategic transactions.  Jamie also focuses on a wide range of corporate and commercial transactions, including strategic alliances and joint ventures, technology licensing and acquisitions, clinical research and life science transactions and manufacturing, supply and distribution relationships.
Fatal error
: Uncaught Carbon_Fragment_Exception: Crabon Fragment could not locate template for: [fragments/webinars/sections/estimonial.php] in /var/www/wp-content/themes/ccg-website/vendor/htmlburger/carbon-common/includes/fragment/Carbon_Fragment.php:53 Stack trace: #0 /var/www/wp-content/themes/ccg-website/vendor/htmlburger/carbon-common/includes/fragment/Carbon_Fragment.php(38): Carbon_Fragment->__construct(Array, Array) #1 /var/www/wp-content/themes/ccg-website/vendor/htmlburger/carbon-common/includes/fragment/carbon-fragment.php(15): Carbon_Fragment::create('webinars/sectio...', Array) #2 /var/www/wp-content/themes/ccg-website/single-crb_webinar.php(123): crb_render_fragment('webinars/sectio...', Array) #3 /var/www/wp-includes/template-loader.php(106): include('/var/www/wp-con...') #4 /var/www/wp-blog-header.php(19): require_once('/var/www/wp-inc...') #5 /var/www/index.php(17): require('/var/www/wp-blo...') #6 {main} thrown in
/var/www/wp-content/themes/ccg-website/vendor/htmlburger/carbon-common/includes/fragment/Carbon_Fragment.php
on line
53